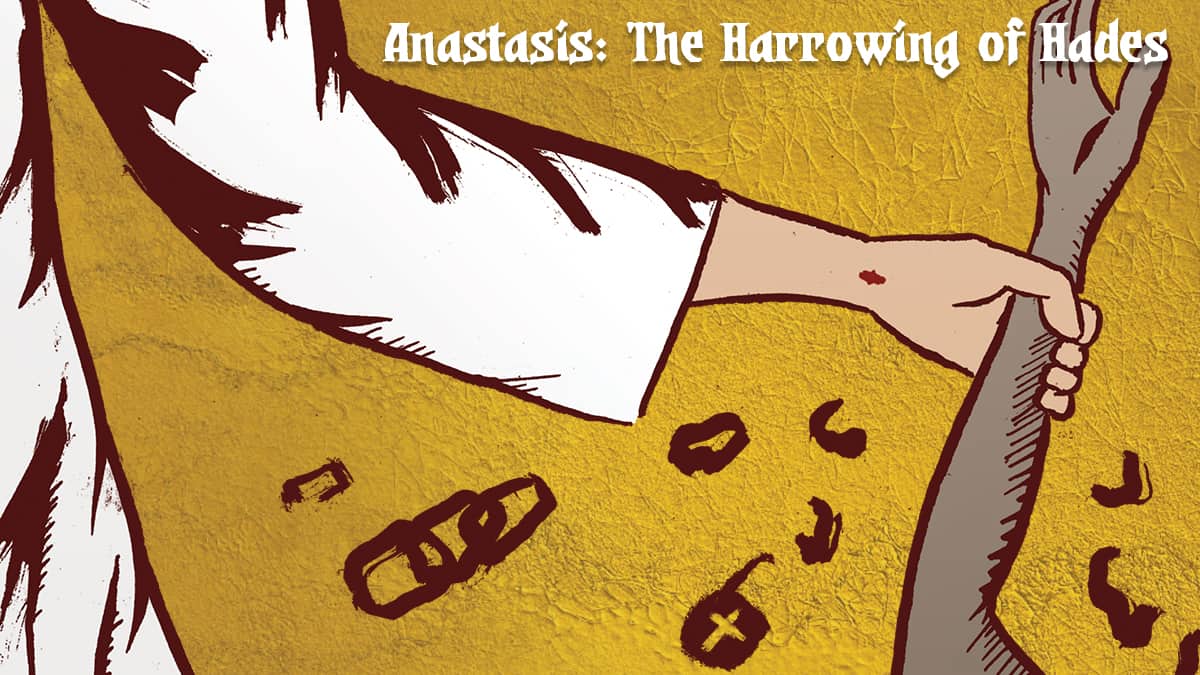 The Harrowing Of Hades Cover Art: A Journey To Hell And Back
Now that the Anastasis: The Harrowing of Hades graphic novel is published, I figured I'd shed a bit more light on the making of process. 🙂
The cover for Anastasis was, as simple as it looks, quite hard to conceptualize. When I was about halfway through illustrating the book, I wrote down a few goals the cover has to meet. This book's cover has to:
NOT fully show Christ, since it builds up slowly in the book to the epic moment when (spoilers?) Christ appears in hell, in all His glory!
Show the main players in the narrative: Prophets, Kings, Death!
Display the art style. This was a huge challenge because it limited me from making a modern and trendy book design, I wanted to give the reader a taste of the art inside the book itself.
Show a likeness to Resurrection artwork.
I remember being at work when I jotted down these limitations I set and smiling as it slowly dawned on me how difficult of a job this will be!
And it was.
When Jesus descended into hell
My first concept was inspired by one of my favourite graphic novel covers: All star superman!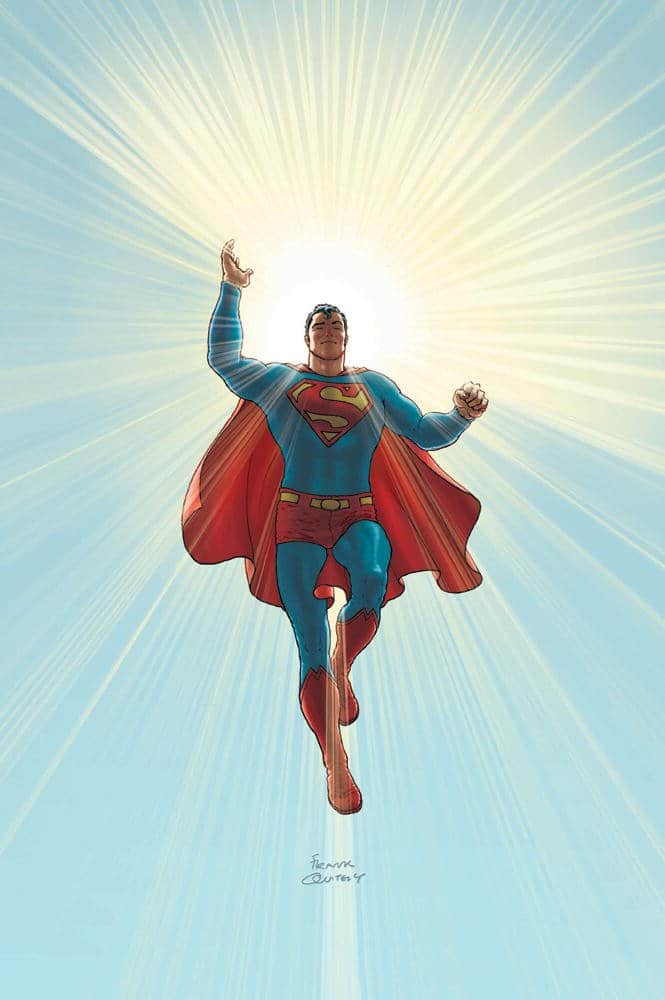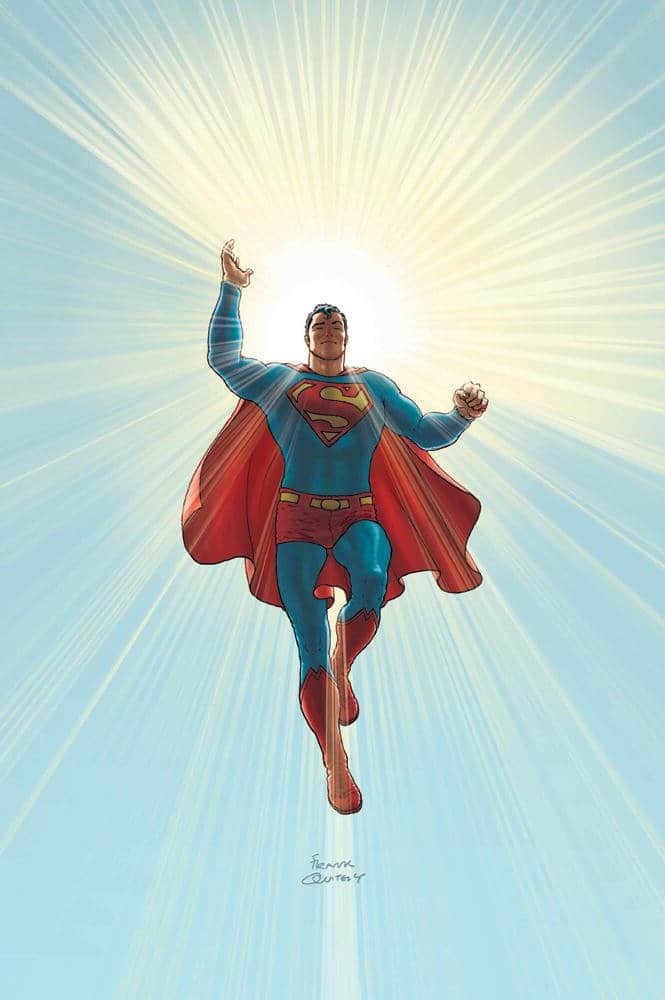 I wanted a cover that puts the reader right in that moment when Jesus descended into hell. Can you imagine? Being trapped in darkness and the shadow of death, and all of a sudden GOD DESCENDS? How does that even feel? That's the moment I wanted to portray.
And so using this very rough mockup, I created a cover with Christ's descent on one side, and Death with the main figures in the book on the other.
I used this look for the first draft and printed 50 copies for our Sunday School children to read during Holy Week, but I knew I wasn't there yet.
This cover felt bleak and didn't show the immense light and glory that would've manifested when Jesus breached the gates of hell.
Anastasis
To course correct, we had to turn to the Anastasis fresco and take a good look at resurrection iconography. We identified the climactic moment of Christ grasping Adam's forearm to lift him from the tomb as the most important freeze frame in this narrative!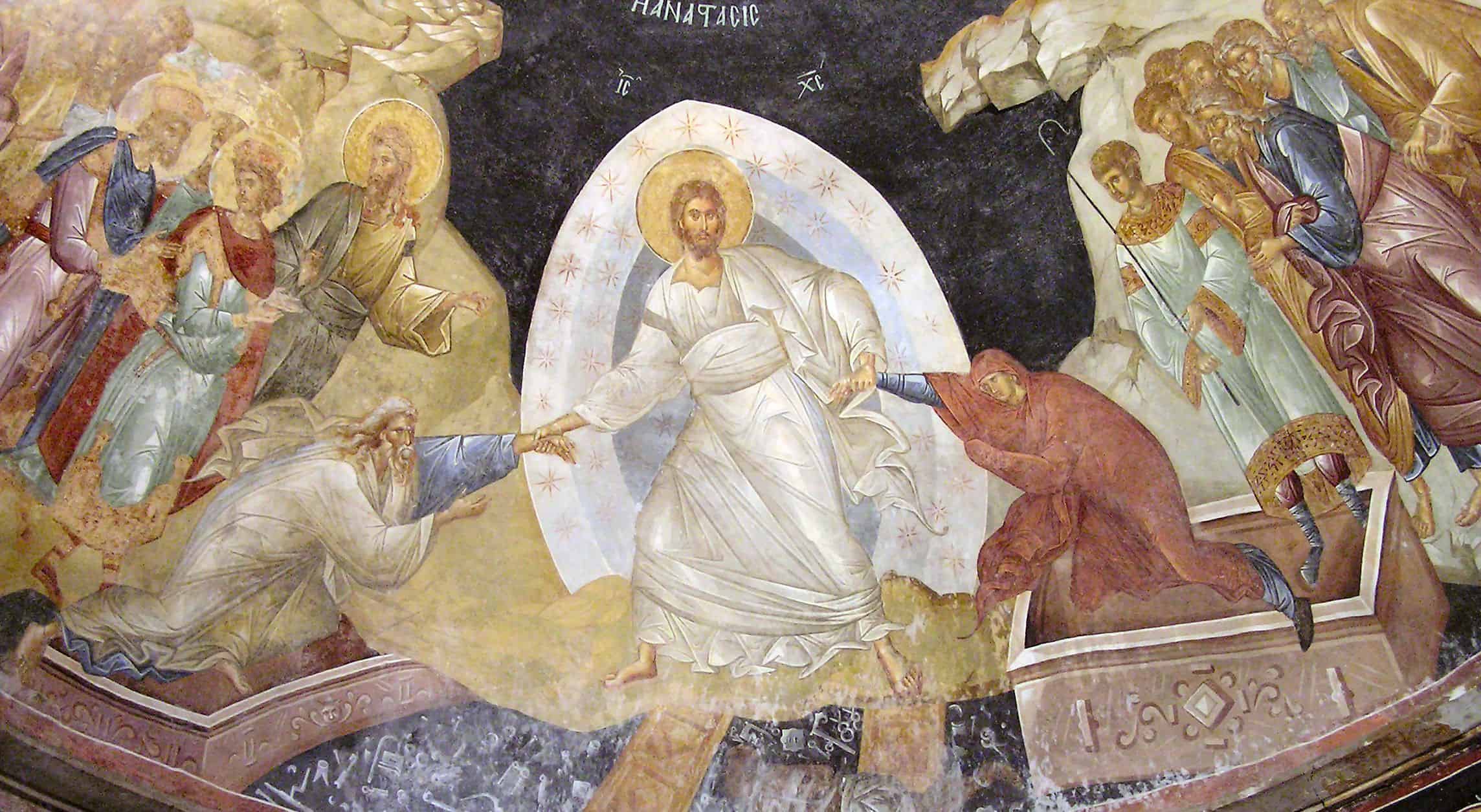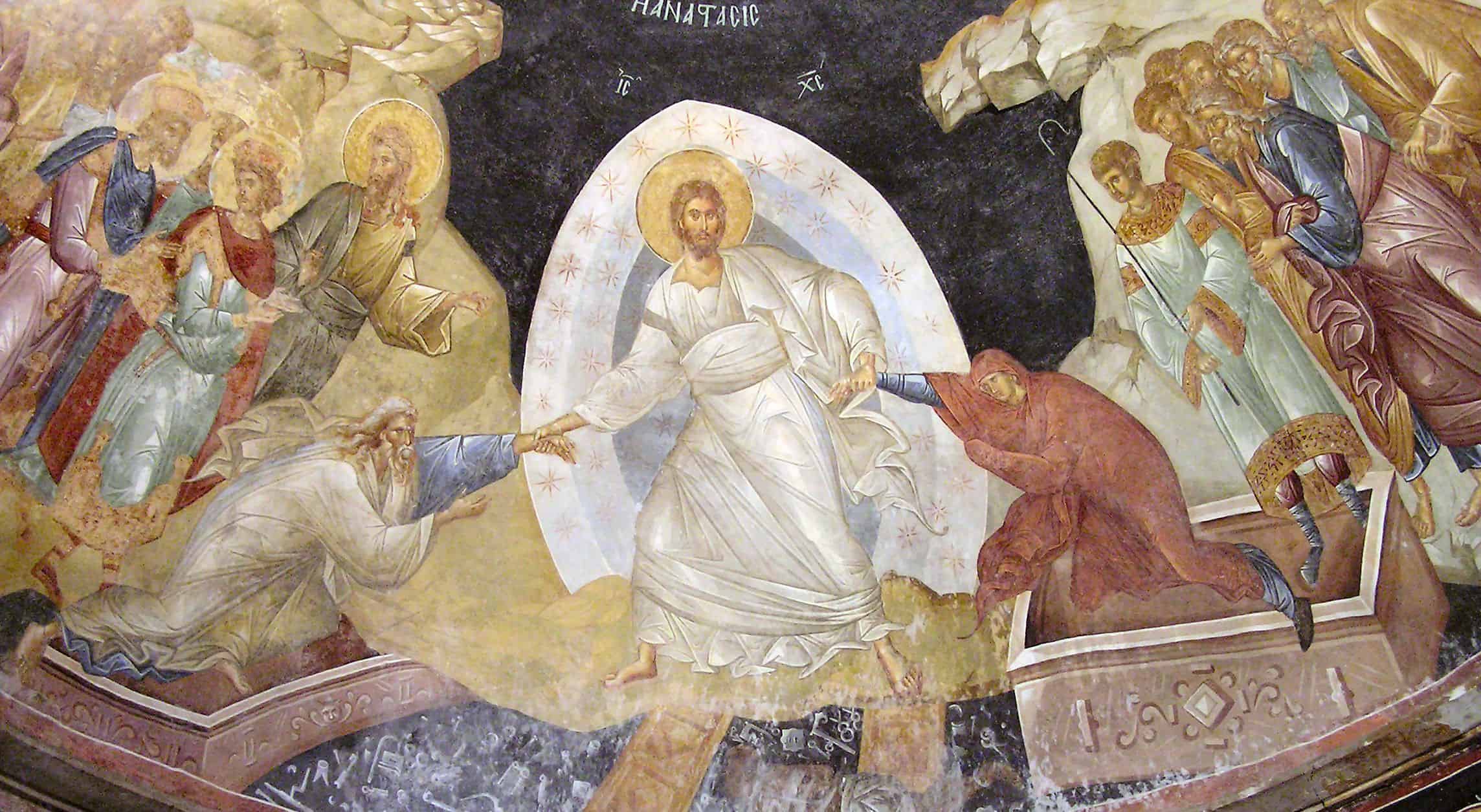 I then went to work sketching and inking, and even though I inked several failed covers, the final one we picked felt right.
Reda and his eldest son were kind enough to help me with visual references. 😀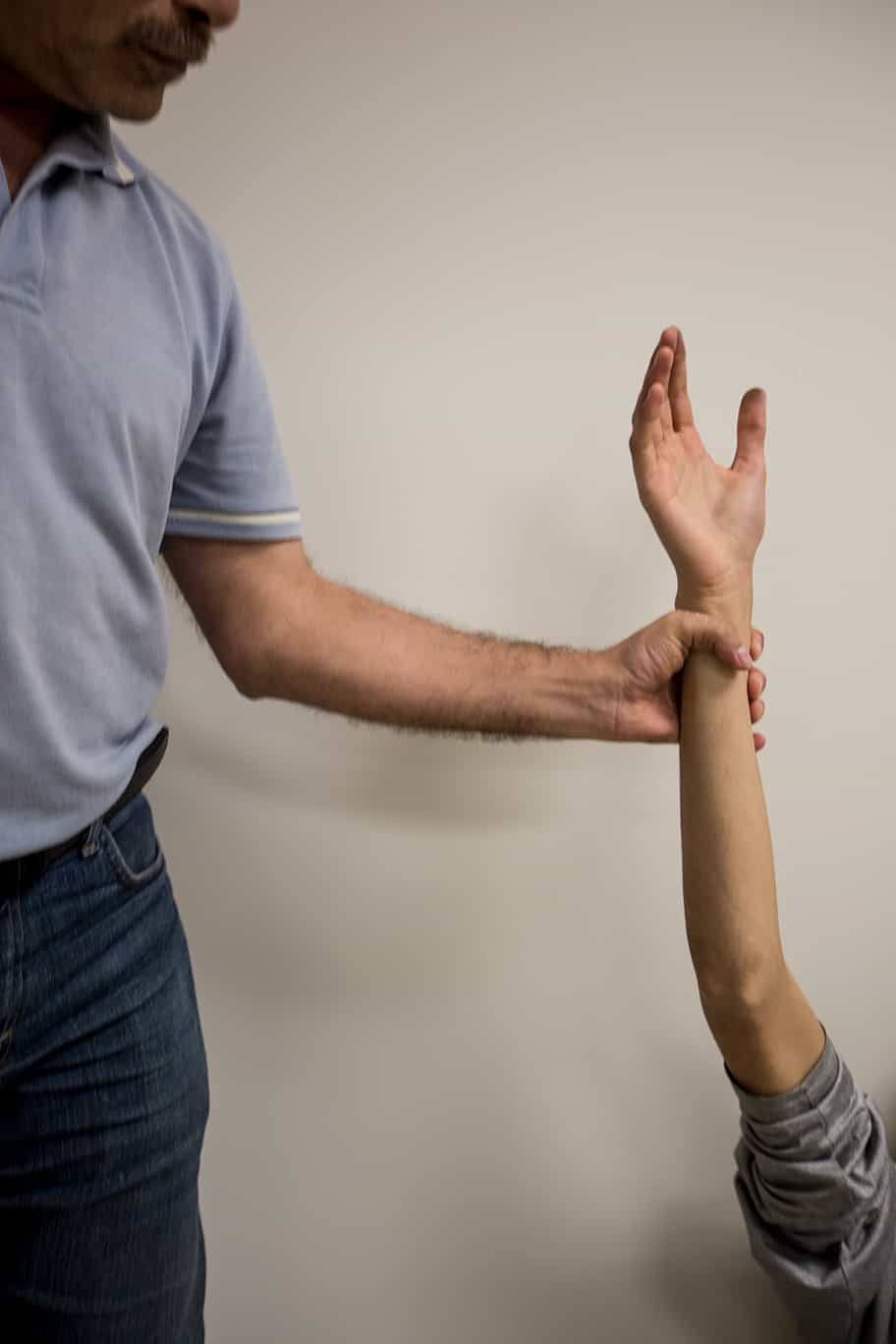 And here it is! Christ, inked against a backdrop of gold leaf and light-rays, grasping Adam's arm with great might as the chains of Death's grip shatter around him. There too is a broken lock with a cross shaped keyhole, because the death of death came with Christs' crucifixion.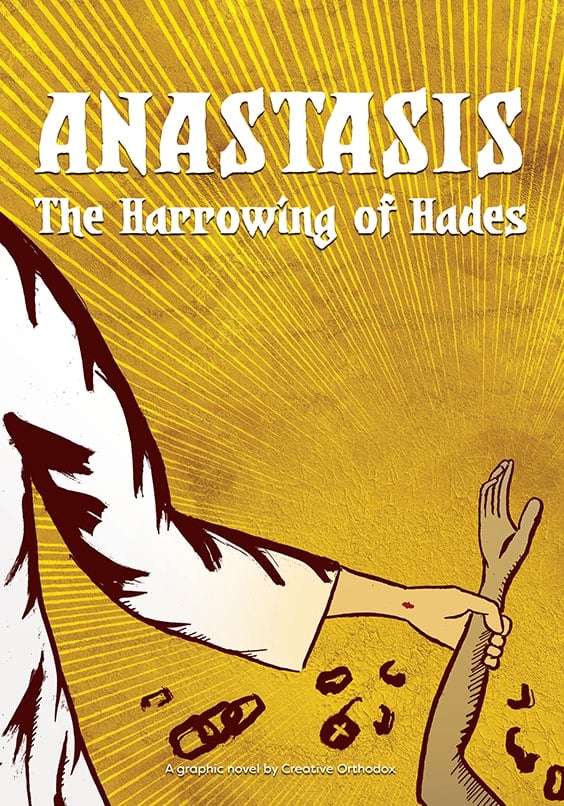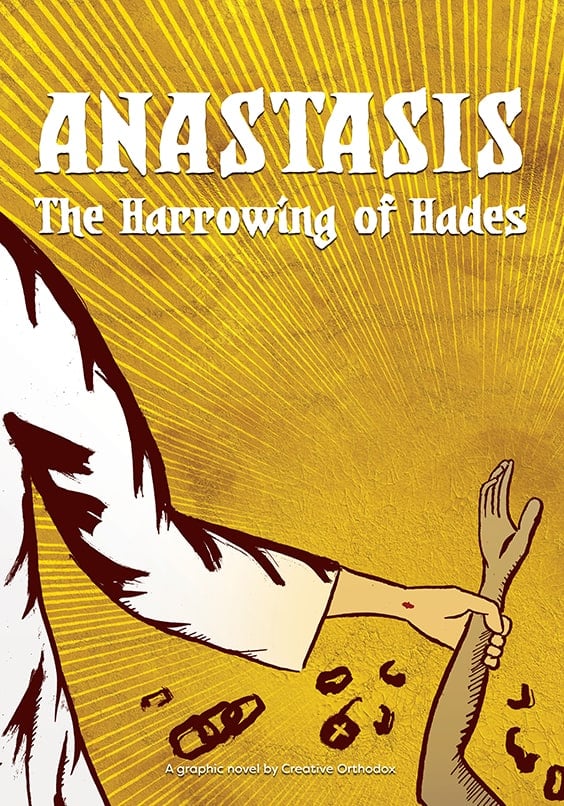 What do you think? 🙂
If you haven't yet, be sure to grab a copy of my graphic novel "Anastasis: the Harrowing of Hades"  and if you've read it, leave a quick review on Amazon and be sure to tell your friends and parish about it! 🙂