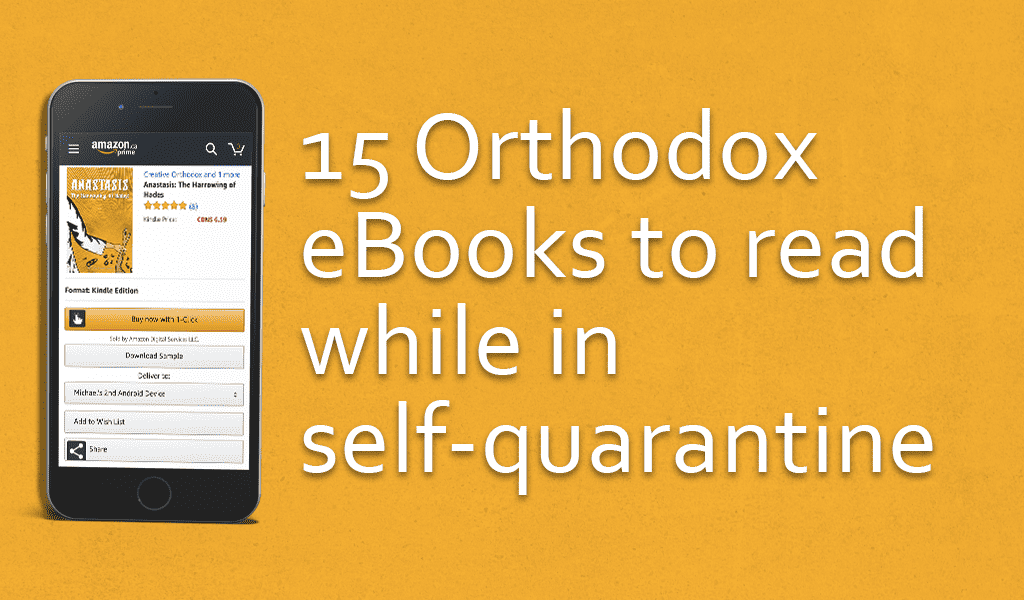 15 Orthodox eBooks to read while in self-quarantine
While you're staying at home to contain the effects of COVID-19 you can either surf the web for every last bit of news on C19 – descending deeper and deeper into a pit of anxiety and worry.

Refreshing the counter over and over to catch every new case in your region. Checking Instagram then Facebook then back to Instagram for any new finding.

OR you can use this hardship to get closer to Christ. Work on your spiritual health. Spend the extra time you have on prayer. Focus on your lent.
A good time to read
I've compiled a series of Orthodox eBooks you can download and read in the upcoming few weeks. I've recommended eBooks so you don't have to wait for them to be shipped.

Some are easier to read than others. I ordered them from graphic novels and image-heavy books to fiction to modern books and then Orthodox classics (and it happens to start with my own books – pure coincidence I promise! :O). I've also included the Amazon description to give you an idea of what the book's about.

There's something in there for everyone!
Images > words
Words > images
Orthodox Classics