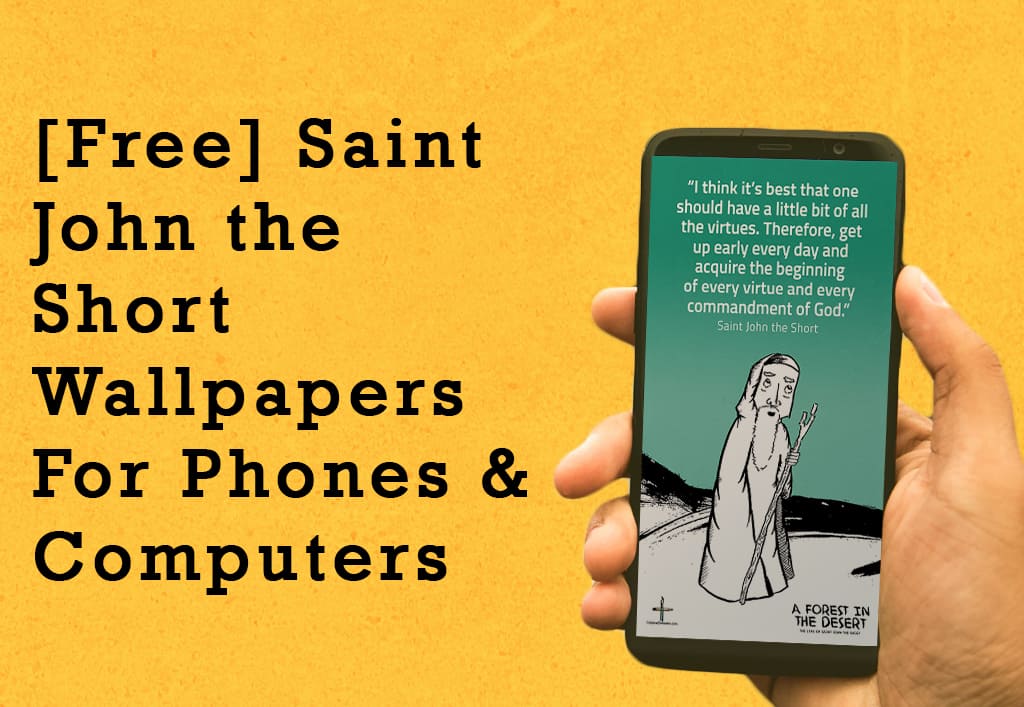 [Free] Saint John the Short Wallpapers To Remind You of What Really Matters
I draw the things I draw and tell the stories I tell as a way of keeping the faith of the early fathers present both for you and I! One of the sayings that stuck out to me while writing and illustrating the life of Saint John the Short was this:
"I think it is best that a man should have a little bit of all the virtues. Therefore, get up early every day and acquire the beginning of every virtue and every commandment of God. Use great patience, with fear and long-suffering, in the love of God, with all the fervor of your soul and body. Exercise great humility, bear with interior distress; be vigilant and pray often with reverence, with purity of speech and control of your eyes. When you are despised do not get angry; be at peace, and do not render evil for evil. Do not pay attention to the faults of others, and do not try to compare yourself with others, knowing you are less than every created thing. Renounce everything material and that which is of the flesh. Live by the cross, in warfare, in poverty of spirit, in voluntary spiritual asceticism, in fasting, penitence and tears, in discernment, in purity of soul, taking hold of that which is good. Do your work in peace. Persevere in keeping vigil, in hunger and thirst, in cold and nakedness, and in sufferings."

Saint John the Short
It was so powerful I made it a wallpaper for myself so I can be reminded that every little decision counts. Reminded that in desert fathers spirituality, it's not big miraculous leaps that one makes on their path to salvation that count, but the little steps.

To download the wallpapers, just click the size you need (and the colour you prefer!) and save photo.
Saint John Wallpaper Set 1: A Little Bit of All The Virtues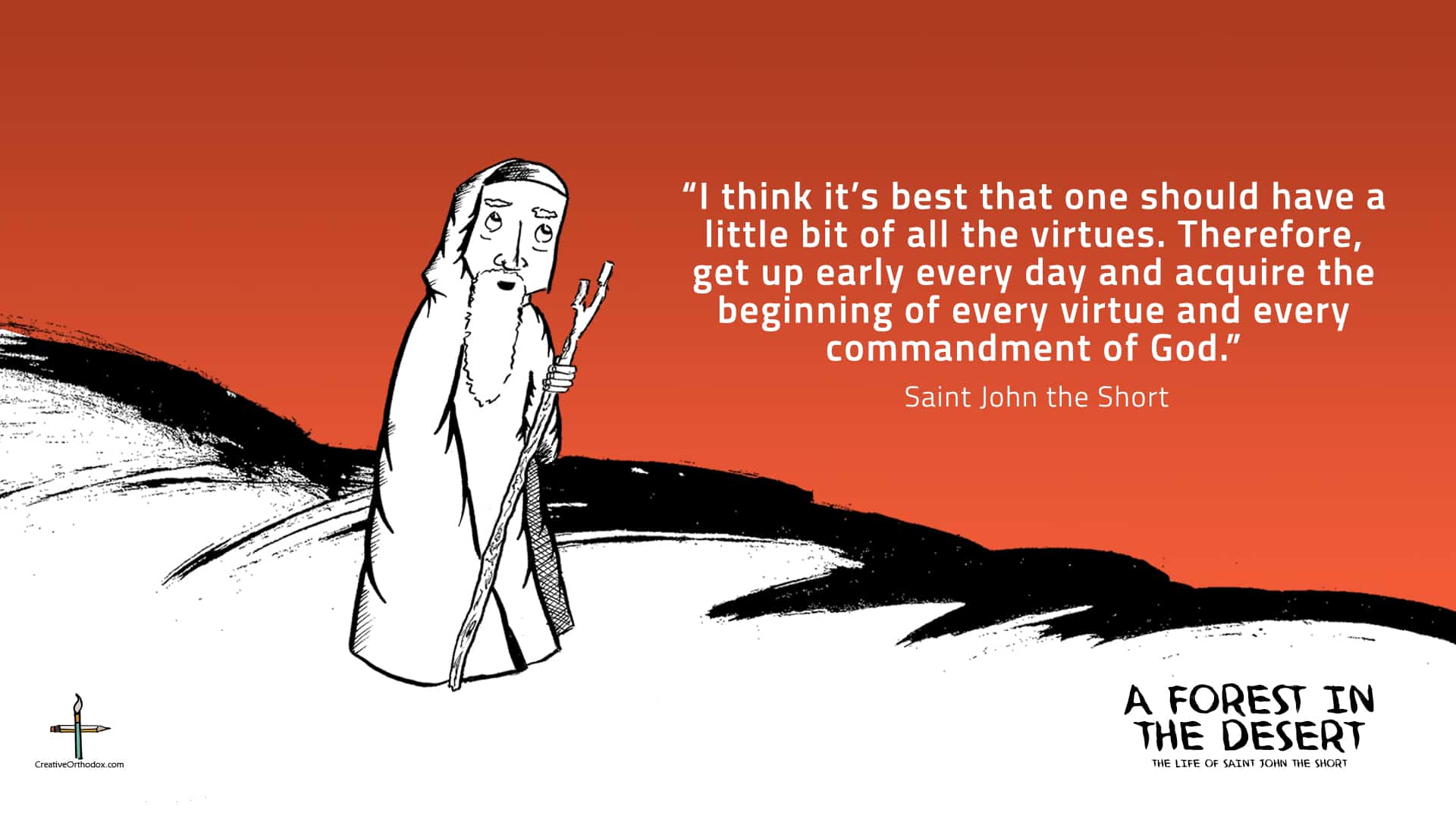 Regular (1920 x 1080)
Coral
Teal
Vertical (750 x 1334)
Coral
Teal
Saint John Wallpaper Set 2: Humility and obedience to God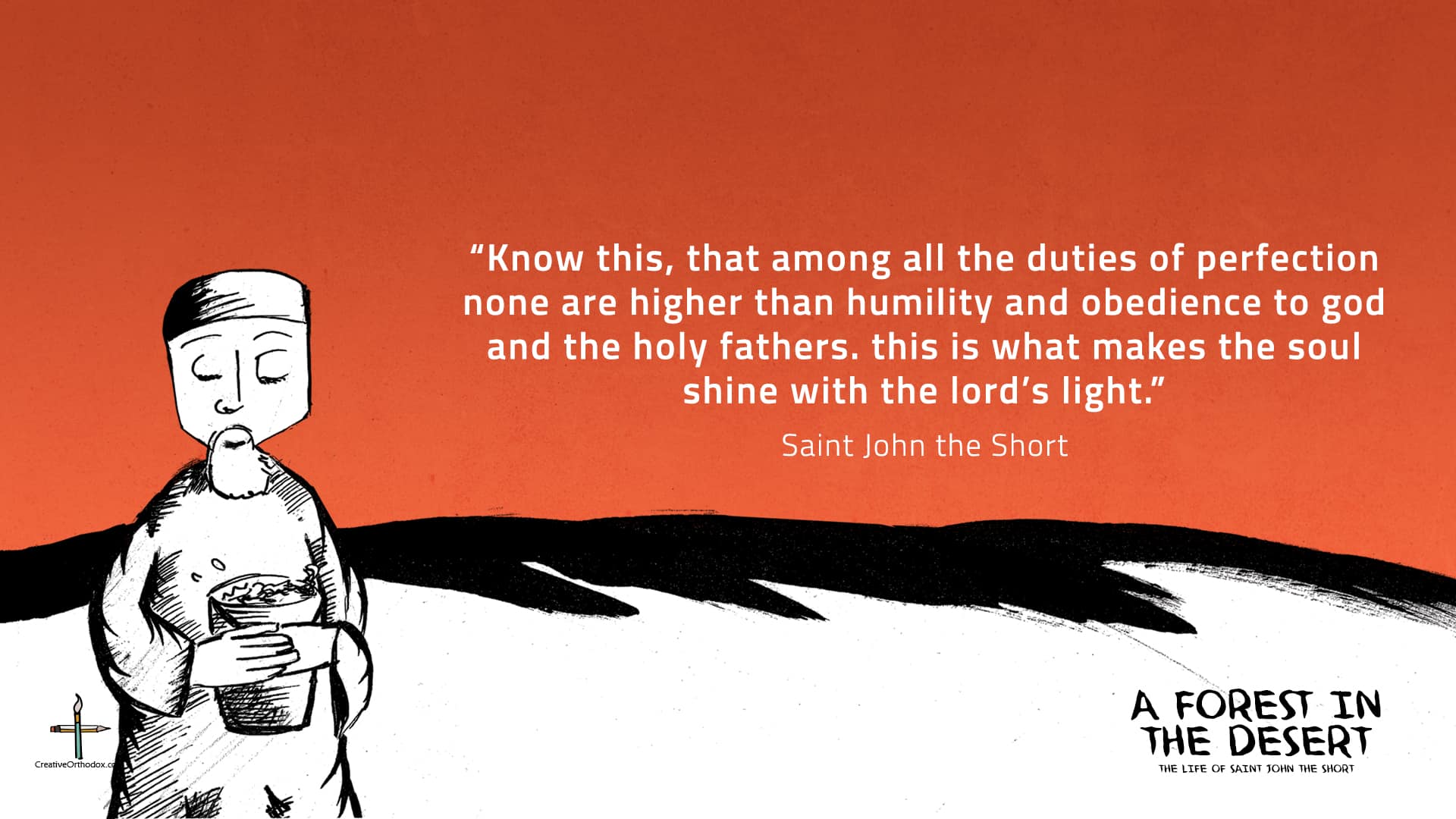 Regular (1920 x 1080)
Coral
Teal
Vertical (750 x 1334)
Coral
Teal
If you can't decide, and want all the above you can just download all of them here
I hope you had a chance to read and enjoy my graphic novel on the life of Saint John the Short. If you haven't, it's not too late! 😀 Just click the link below to learn more.