Weekly illustration roundup (3/4-10/4)
I realized I share more illustrations on social media that don't really get archived on the site in glorious full resolution – so I'll be doing a regular (depending on the output) post to share the drawings I've done throughout the week.
Saint Theophan the Recluse on fasting
To start us off, I did a muted palette illustration of Saint Theophan the recluse.
Here are the inks
Saint Macarius the Great
Given that his feast day was April 1st (in the Coptic church), I illustrated a short-and-sweet quote and used a monochromatic colour palette for it, which I then like and started a series!
Here are some process picture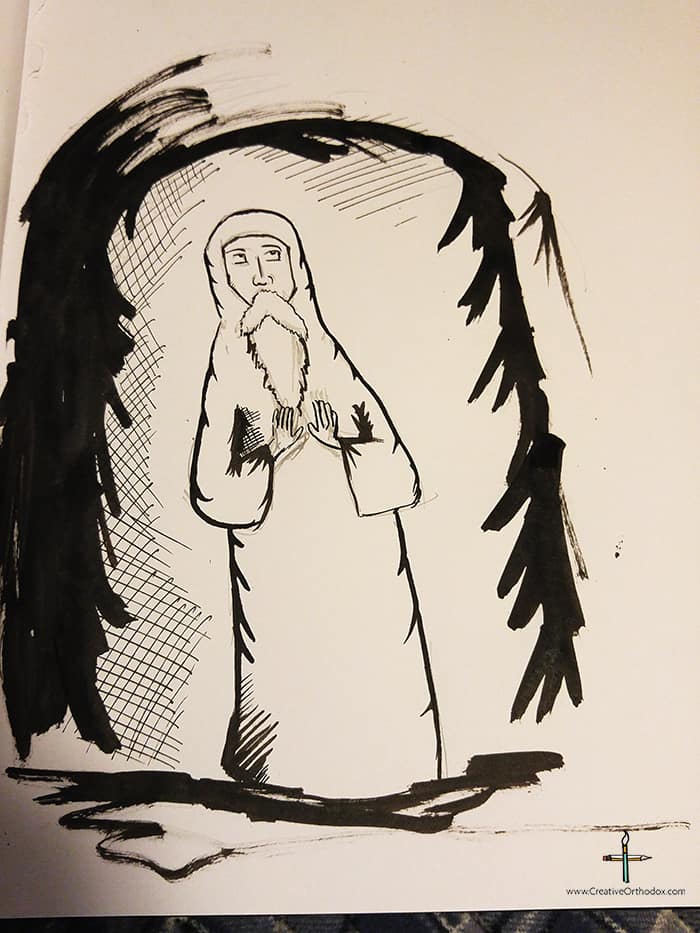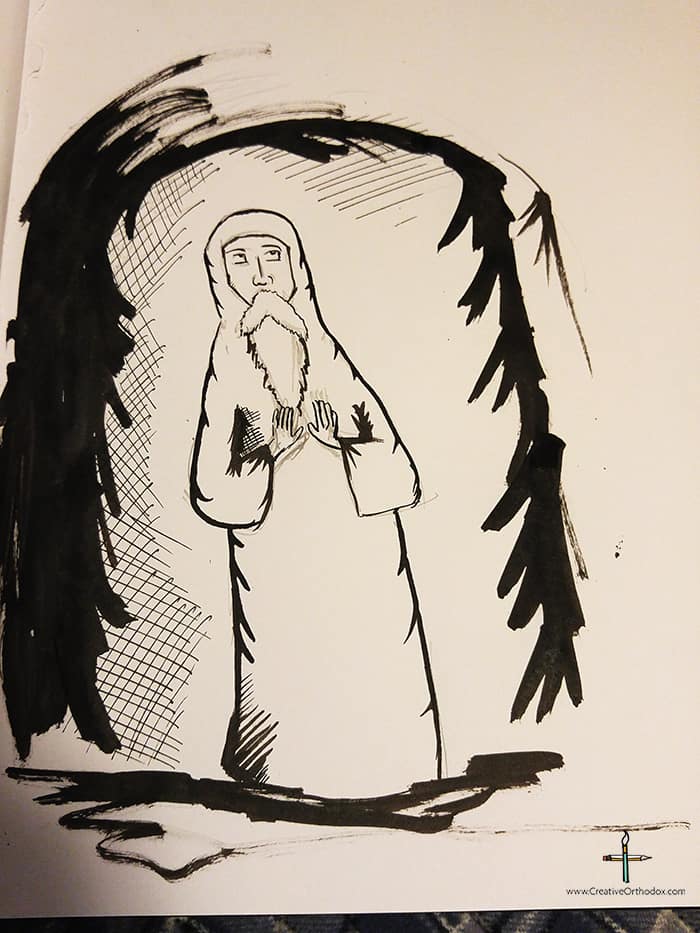 Saint Macarius the Great inks
Saint Isaac the Syrian
One of my favourite saints! I will admit, however, that I'm not too happy with the linework on this one. I wasn't even happy with the colouring as it was reddish hues at first, but with some Photoshop work I changed it to this bluish hue.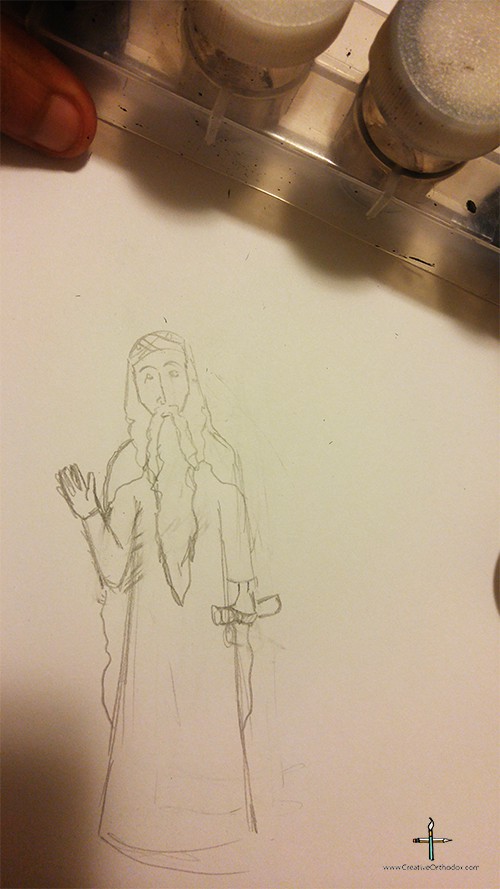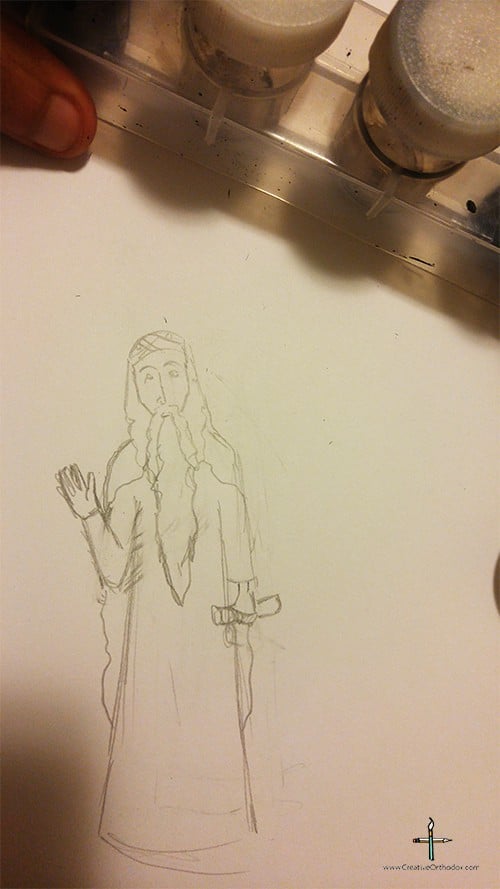 Saint Isaac the Syrian pencil drawing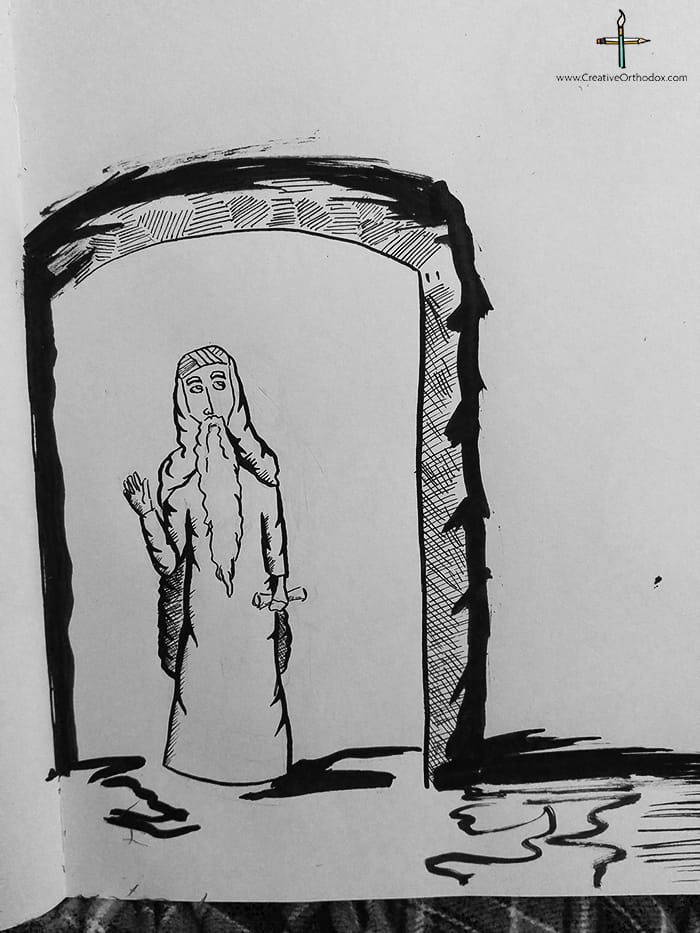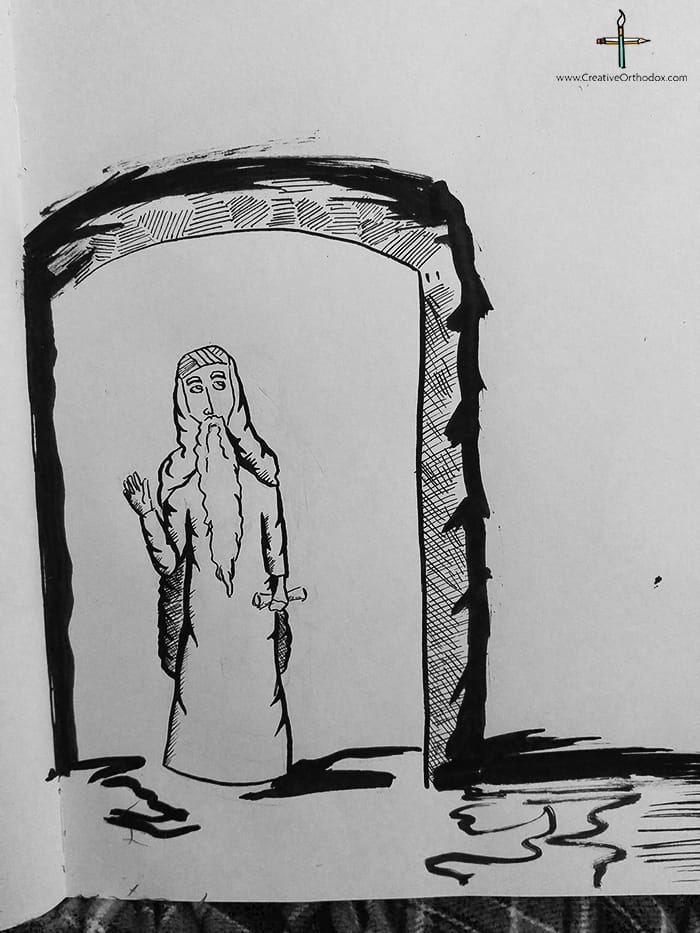 Ink drawing of Saint Isaac the Syrian